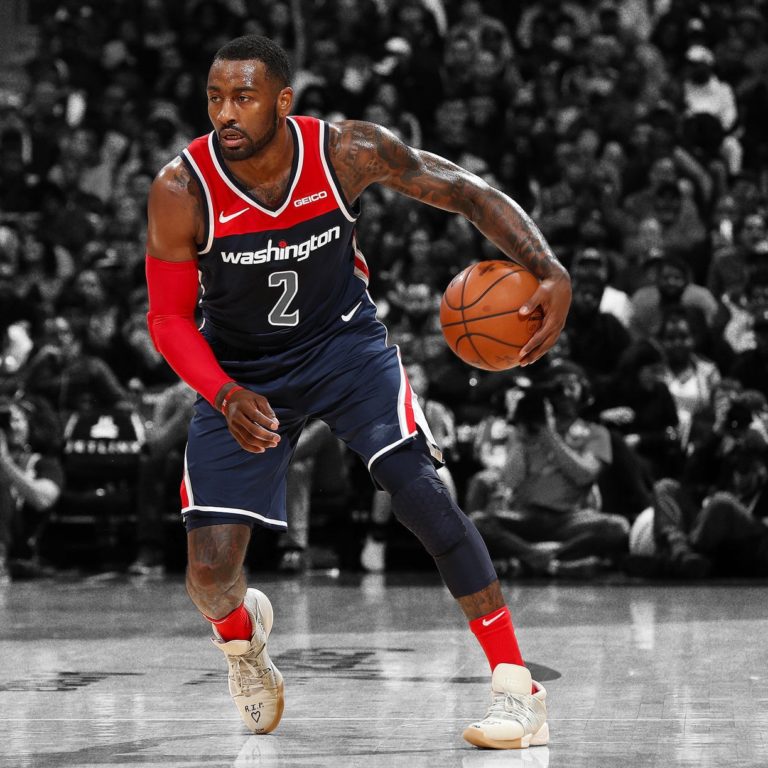 After John Wall Achilles Injury, John Wall has vowed to come back from his Achilles injury better than ever.
John Wall Achilles Injury
It was a bold claim from Wall, who has been plagued by injuries in recent years.
Related: Space Jam 2 Logo Revealed by LeBron
"I can't wait to show them what I got, what I'm about," Wall told Matt Barnes and Stephen Jackson on All the Smoke. "I'm gonna' be better than I was before and that's the scary part about it. 'Cause damn near the whole five years I was an All-Star I played with two bone-spurs in my knee and my heel and people don't know that."
Although Wall was relatively durable throughout his first six seasons in the league, knee issues caught up with him in 2016.
John Wall Knee Injury
During the 2016 off-season, Wall underwent surgery on both knees.
But he returned to the Wizards in hot form the following years , averaging career bests in points(23.1), assists(10.7), and steals (2.0).
Wall was rewarded for his stellar play with a mega-max extension worth a whopping $170 million.
Related: John Wall Sign Massive $207 Million Extension
Shortly after signing the deal, Wall suffered another injury; not to his knees but to his heel.
Shortly after Christmas in 2018, he was ruled out for the season, and forced to undergo another surgery.
Then things got even worse.
Ruptured Achilles
While rehabbing his heel at home, Wall ruptured his Achilles tendon.
The Wizards ruled him out at least another twelve months.
It's been a while since the world has seen John Wall play.
But now the man himself is saying that when he does return, he's going to be better than ever.
Only time will tell.
The post John Wall Plans On Being Ever Better Than Before Achilles Injury appeared first on Basketball Forever.